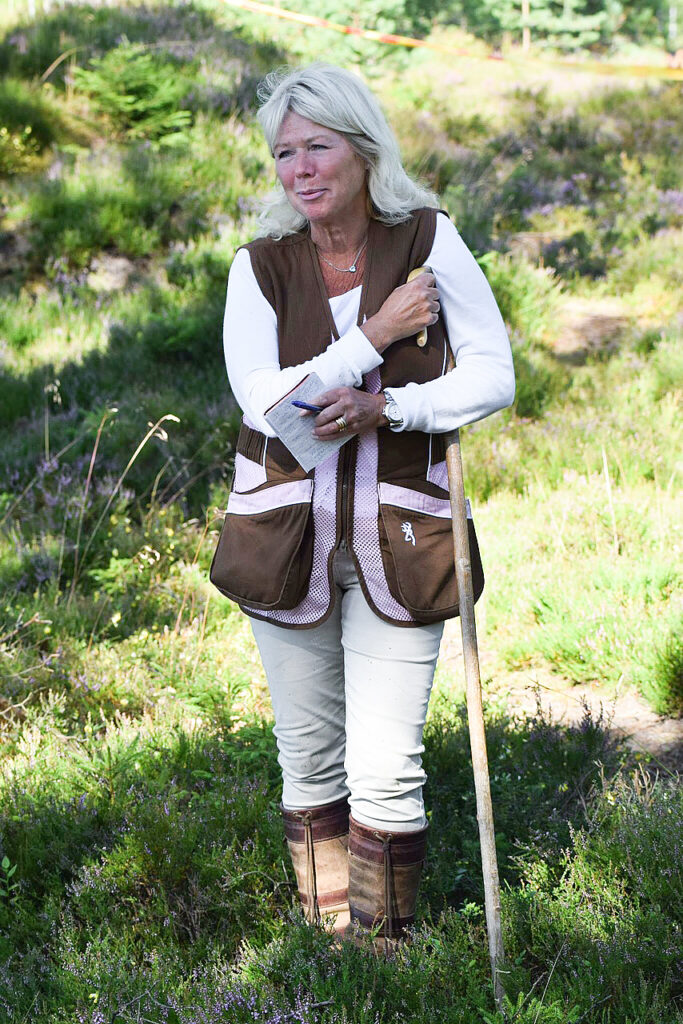 It has been more than twenty years since I was introduced to this sport with its breathtaking collaboration between human and dog and today it is with great honour to be welcomed as judge for the Brahetrolleborg Profine Nations Cup 2023.
Besides judging, I currently breed labradors under the kennel name Streamlight's together with Lena Westerman. At home I have five bitches and we compete in various Field Trials and Championships around Europe. Among our achievements are four Swedish Field Trial Champions, winner of the Swedish Championship, winner of the Skinner's World Cup Retriever event and part of the winning Swedish team at Brahetrolleborg Profine Nations Cup in 2019. Thinking back on all competitions – no matter if the result has been complete failure or delightful success – I still always get goosebumps from the excitement that arises in the field and I am convinced that the same feeling will emerge during our days together!
With that, I want to wish the best of luck to you, your team and your dogs – it will be a great pleasure seeing your work this weekend!
Sincerely,
Karin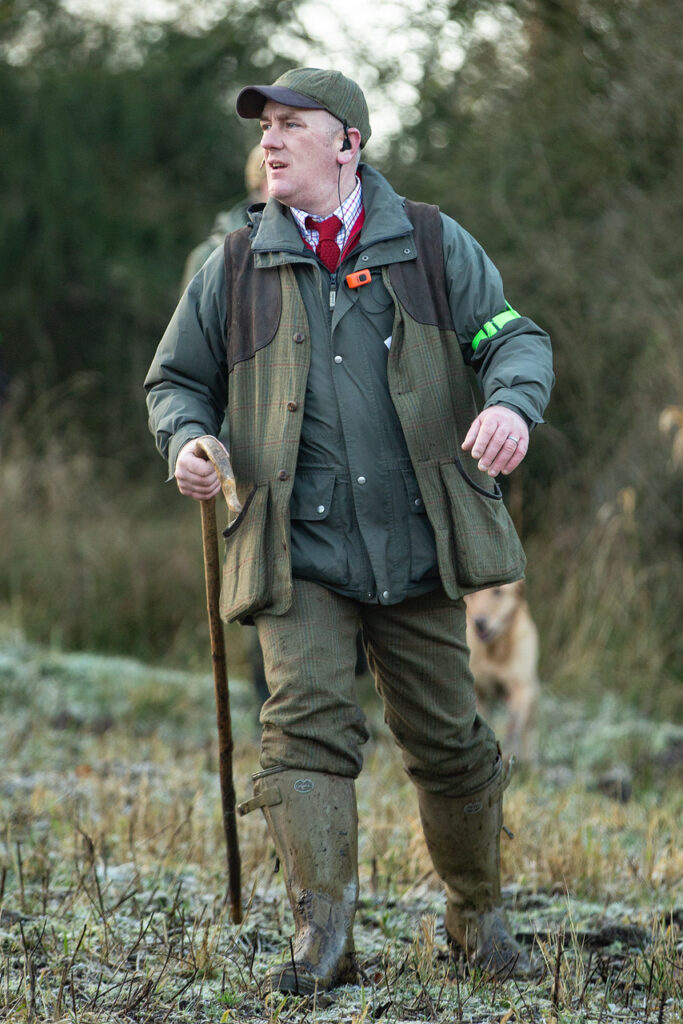 I live in North-West England, and my kennel name is Caytonfell. I have made up 4 FTCH and competed in trials for 12 years. I am an A panel KC judge and have been fortunate to of judged many trials and working tests.
I judged the ICC in Denmark in 2018 and more recently the IGL in 2021.
I look forward to judging the Profine Nations Cup in Denmark at the Brahetrolleborg Game Fair, and would like to wish all the competitors good luck.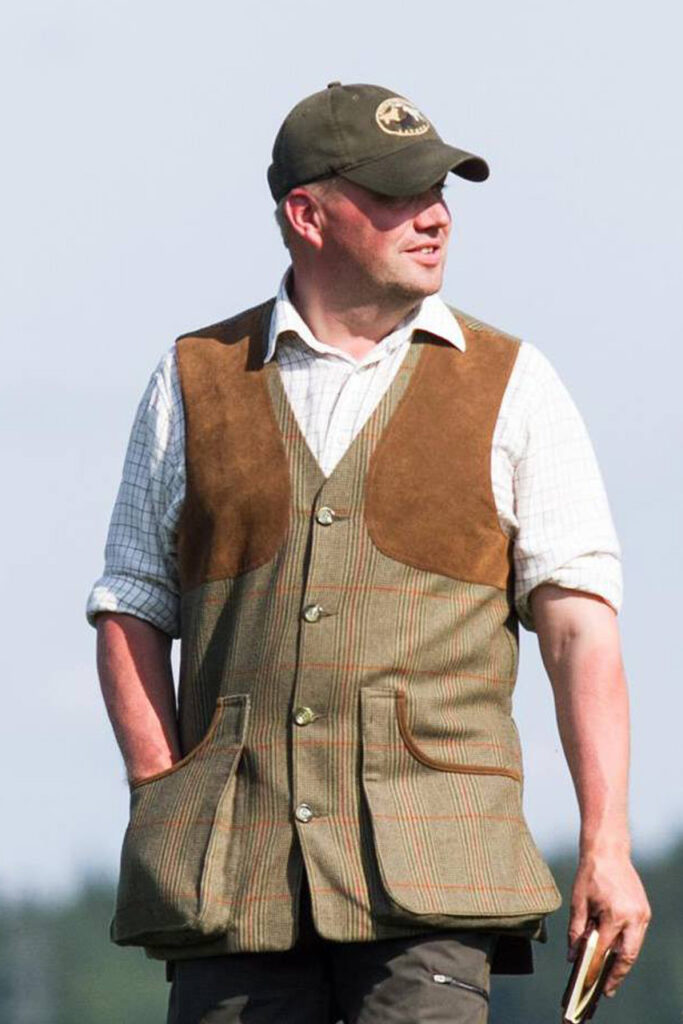 I was born in southeast of Finland and have lived there all my life.
I have been in hunting, shooting and working with dogs all my life. I have had Finnish Spitz, Finnish
Hound, Golden and Labradors for the past 35 years. This moment i have only Labradors at
home.
Trialing, hunting and shooting are my passion!
I am deeply honoured at being invited to judge this year Profine Nations Cup.
I wish every competitor the best of luck ..
My interest in retrievers has started over 20 years ago. After seeing working labradors on field trials, it was a straight way to the world of working retrievers and then field trialing.
We are breeding working labradors under the prefix "Brookbank" together with my wife Andrea, our goal is to breed retrievers with good natural abilities who are easy to train and handle.
Till today we made up 5 dogs to field trial champions:
Int. FTCH Eddie of Dukefield,
Int. FTCH Starcreek Ginger,
Int. FTCH Fly of Dukefield
Int FTCH Ardmuir Earl of Brookbank
Int. FTCH Brookbank Dragonfly
My current  Open dog is FTW Brookbank Ellwood.
I love training my dogs for shooting and field trials, but I enjoy running them on working tests too.
I regularly give trainings at home and abroad.
I have always worked actively for our sport, in 2005 we founded the Working Retriever Club of Hungary, I am president of the club since.
I have been the head of the organizer team of the IWT in 2011 and 2021, and the European Championship for Retrievers in 2021 in Hungary.
I have been judging for more than 10 years on field trials and working tests, I judged the IWT in Finland 2017 and in Austria 2022.
So I know how you feel right now, whether you are a member of the organizing team or a competitor since I've been on both sides several times already.
I wish every success to the organizers, and best of luck to the competitors!
Zsolt Böszörményi
I have been hunting all my life and dogs – especially labradors – have always been a natural part.
I have been running labradors on tests and trials since the late 2000's and really appreciate both.
Currently I am running two open dogs at trials and working tests. When not trialing, I work with my dogs picking up at driven shoots during the season. 
I am an A-panel judge and was invited to judge the Danish Field trial Championship in 2022. This season I'm among others judging the norwegian Championship, the German WT final and the Nations Cup, where I ran one of my own dogs on DK1 in 2020. 
I have judged working tests as well as Field Trials in Denmark, Sweden, Germany and Austria.
When judging I very much appreciate to see the coorporation between dog and handler, where the dog's natural abilities as a gundog are profound, and the coorporation with the handler makes retrieves look uncomplicated. 
I look forward to judging the Nations Cup, seeing some of the best dogs Europe has to offer, and wish all competitors and their dogs the best!
Thomas runs dogs for his wife, Iben, who owns Kennel Batmoors. Thomas has been training and handling dogs for the last 20 years.
Thomas has made up 3 Danish Field Trial Champions; Hillus Powell and Broadlaw Ebony. Made up Hillus Powell a Danish Workingtest champion. And latest made Astraglen Bailey into Danish Field Trial Champion.
He won the Danish Field trial championship in 2012 and 2014, and has on 7 other occasions been placed with 4 different dogs.  Thomas won the Nordic Field Trial championship with Hillus Powell, and the couple was placed 3rd at the European Cup.
Thomas has been placed in field trials with several other dogs.
Thomas is an international Field Trial Judge under the FCI, and besides judging in Denmark, Thomas has judged in Sweden, Finland, England, Italy, France etc.